Tradition, craftsmanship and excellence with BIO certified raw materials
Forlì is an Italian city in the Emilia-Romagna region with more than 110,000 inhabitants, it is known for being the birthplace of the Renaissance painter Melozzo da Forlì, famous for his paintings of musician angels and use of the perspective.

In 2006, Gianluca and Luca, two ice cream masters combined their passion and knowledge for this exquisite delicacy to create Puro&Bio, a new vision of the Italian ice cream tradition. They were innovative with the introduction of raw materials chosen with care and dedication, always looking for BIO certified ingredients of the highest quality to make their artisanal ice cream.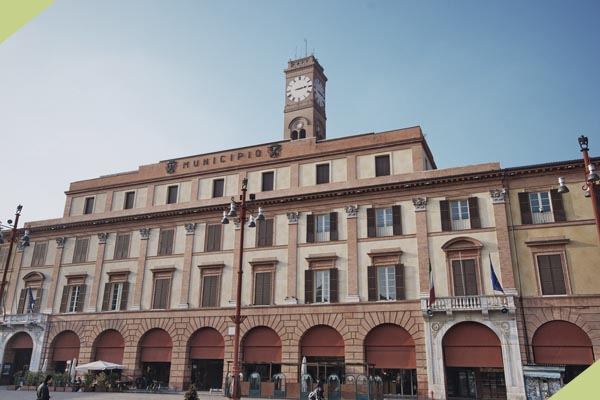 It was clear to them that returning to tradition and away from chemical ingredients, industrial and standardized processes was necessary. They bet on the excellence of raw materials and their own elaboration of organic products.

Slowly but surely, through perseverance, they went to work to produce ice cream of their own creation, made daily and in the very same ice cream shop, without further interference or refrigerated transport.

Accordingly, they recovered the true trade of the ice cream, where their hands delicately and artisanally elaborated the product. Since the selection of raw materials from various parts of the world and the pursuit of excellence was not enough, they decided to start their own laboratory.
This was the only way to achieve an ice cream with the highest natural flavour, with a delicious and creamy texture, without any traces of ice, and with exceptional quality.
Soon after, at
Puro&Bio
, we developed recipes for
lactose-free
and
sugar-free ice cream and yogurt for vegans
. This way no one is left out from enjoying the pleasure of savouring a good ice cream.
Thanks to the
International School of Ice Cream
, there are more than 30
Puro&Bio
ice cream shops in Italy, Romania, Poland, as well as the ones we are expanding in Spain, where we make the ice cream with the same quality that identifies us. All members of the team receive personalized training in the school, from the basic tasks and functions of an ice cream shop to the actual ice cream preparation, management, and customer service.